8. Yeah!!! The Cyclop rabbit.
Tattoos are pieces of art on our bodies that should make the person look good or should look good on the person and because they are permanent, you dare not make any mistake about it but it seems these people got it all wrong.
Here are 16 terrible tattoos that will make you feel like punching someone, seriously…
1. So what's this guy trying to tell us, he loves Ice Cream?
2. Just wow!
3. Nawaa!! for this guy oh!!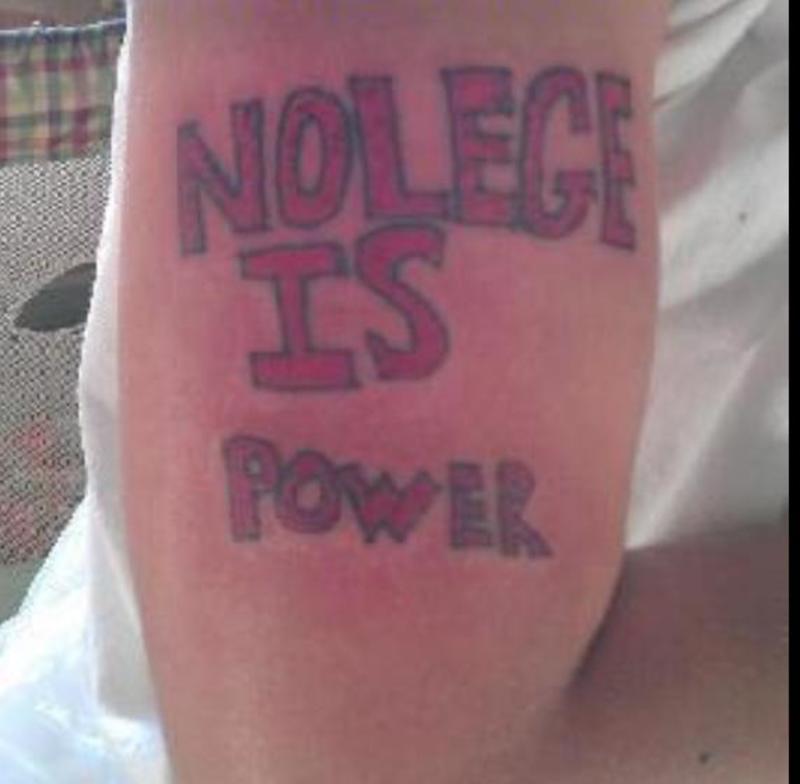 4. Nailed it…hahaha haha hahaha!!!
5. If you can't do it, just say it, why force something like this?
6. Omg!! This tattoo artist ruined this parent's life, now his children will hate him forever.
7. You can't remember MJ horribly like this.
8. Yeah!!! The Cyclop rabbit.
9. This guy will definitely smack the artist in the face for doing this because defo made him regret.
10. He nailed it…lol!!
11. How can you let someone mess up your life like this, is that a tiger?
12. Omg!!! Dude just ruined his face.
13. What did this guy do to the artist to warrant such a painful ordeal?
14. When you allow your ex to do your tattoo.
16. As far as we know, this guy is probably dead by now.
17. That's a disappointment 
18. Even the Tiger is surprised.