Ghanaian dishes are the bomb and there is a good reason why foreigners just can't keep their hands off it.
There have been many cases where white folks travelled abroad and were scared to taste the food in the country but not Ghana. There is also a good reason why Ghanaian dishes were rated 2nd nutritious in the world.
These white folks clearly prove us right that Ghanaian dishes are the bomb and they couldn't have enough of it.
1. This girl clearly looks like she just tasted the best food in her life.
2. This lady almost swallowed her hand when she tasted banku and okro stew for the first time.
3. This lady had to quickly gulp down some sachet water so she can clear her system for some nice jollof rice and chicken.
4. This dude couldn't resist this Banku and Okro soup
5. Obviously, you can tell these white folks can't have enough of this kenkey.
6. Yam and palaver sauce all the way
7. Banku seems to be winning this food war, these white folks love it.
8. You see? More Banku here, this time with light soup
9. This white lady really needs some tutorials on how to eat fufu
10. This woman actually ate Fufu and Okro stew…omg!!! who did this to her?
11. And the Lord said, I shall lay you a table in front of your enemies and it shall be fufu…bam!!!
12. Let's pray this dude doesn't swallow the bowl.
13. Okay! she needs some training on how to handle Ghanaian dishes
14. When you have to eat like your life depends on it.
15. Fufu and groundnut soup all the way.
16. Eeeeiii!!! she clear the bowl oh! she no leave some self for the dog…lol!!
17. Charley!!! This woman is enjoying some eto with yam, I dey jealous am oh!
18. Someone save this dude from biting his fingers…lol!!
19. And this one too, before he paints his face with the palm nut soup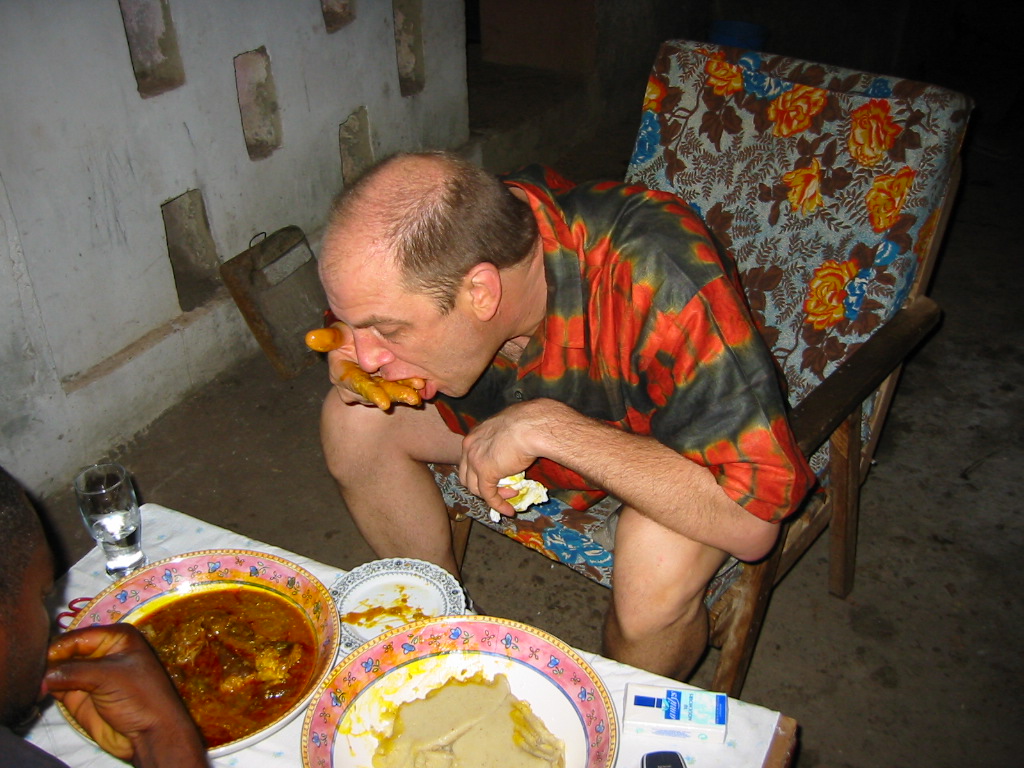 20. This guy de3!!! e spoil there koraa
21. This woman want actually finish this banku then wash am down with some club beer oh! old lady get levels.
22. She wanted all the red red to herself…if you taste Ghanaian food, you go understand am.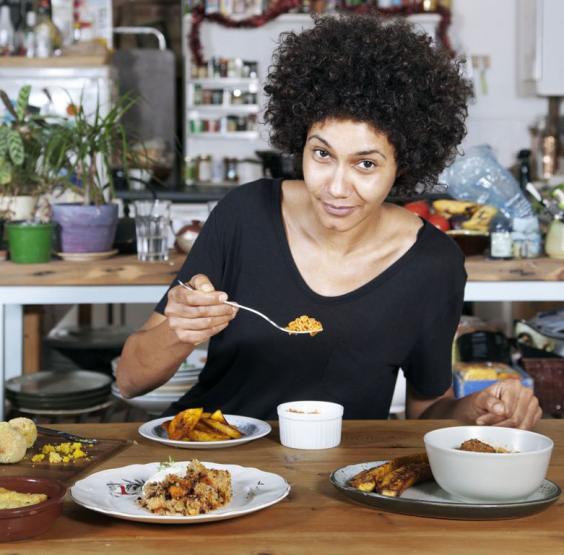 23. This one couldn't believe he's got all this meat to himself.
24. Chop time no friend.
25. Massa!! hwe nkwan